Alpha Private Equity successfully raises €903 million for its latest Luxembourg fund
"APEF 7" significantly surpassed the fund's target cover of €800 million.
6/06/2017
Alpha Private Equity ("Alpha") today announced the final closing of its seventh mid-market Pan-European private equity fund, Alpha Private Equity Fund 7 ("APEF 7"), with total commitments of €903 million, significantly surpassing the fund's target cover of €800 million. The fund is a SICAR managed by the group's Alpha Private Equity Funds Management Company (AIFM) in Luxembourg. Investors in the fund include a diverse group of pension funds, funds of funds, financial institutions, insurance companies, family offices, and government agencies in Europe, United States, and the Middle East.
Throughout its existence, Alpha has deployed over €2.9 billion in 88 transactions and generated 77 exits. With its offices in Italy, France, Germany, Benelux, and Switzerland, Alpha will continue its successful, pragmatic and opportunistic investment strategy, by focusing on control investments in continental European mid-market companies with a strong global edge or an innovative competitive advantage.
Alpha said: "We are extremely pleased with the exceptionally positive response that our seventh Fund has received in the market. We have exceeded our target of €800 million, raising over €900 million from an impressive world-class investor base and will continue to work intensively on our portfolio companies through build-ups, international development, performance enhancements, team reinforcements, as well as leveraging on our network of operating partners and successful CEOs".
Capstone Partners served as exclusive placement agent on the fund raise.
Legal and tax advisers to the Fund:
‐ Willkie Farr & Gallagher LLP
‐ Arendt & Medernach
‐ Reed Smith
‐ Baker & McKenzie
Further information is available at www.alphapef.com
Press contacts:
STEELE AND HOLT
Daphné Claude – daphné@steeleandholt.com / +33 6 66 58 81 92
Sophie Lhuillier – [email protected] / +33 6 80 95 63 88
About Alpha Private Equity
Alpha is a leading mid-market firm operating in the continental European market, with a unique and differentiated approach that has delivered consistent, top quartile performance across economic cycles. Thanks to its reputation and extensive network of relationships, Alpha is able to invest predominantly in primary deals in family-owned businesses. Alpha has a highly experienced team of 32 individuals across 6 offices.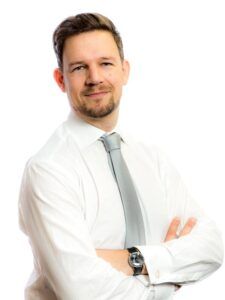 Sébastien Wiander
Risk & Compliance Officer
«Alpha Private Equity established its operations in Luxembourg in 2010. Since then, Alpha has developed its presence in Luxembourg thanks to the implementation of a regulated Alternative Investment Funds Manager (AIFM).
The SICAR structure has proven very adapted to the previous vintage focused on pan European private equity transactions. Alpha has decided to leverage on the know-how it has developed and opted for a similar structure, still managed by its own AIFM. The interactions with the regulator enabled Alpha to secure the required approval in a very constructive manner.
As a pan European fund, APEF 7 will seek investment opportunities in Continental Europe, including Luxembourg. The choice of Luxembourg as a center of its operations, through the AIFM, has been supported by the presence of very qualified local professionals and by the favorable environment for private equity. »