10 years 10 minutes with Claus Mansfeldt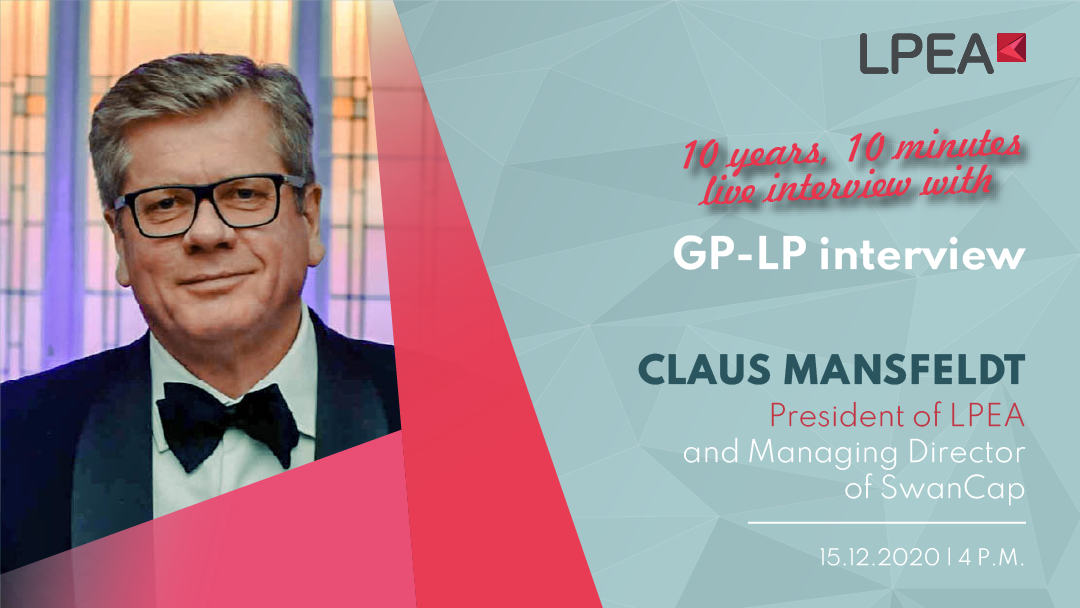 We invite you to our last episode of "10 years, 10 minutes" series which signify the 10th year anniversary of LPEA. Our concluding guest will be the President of LPEA and Chairman of SwanCap, Claus Mansfeldt. Stephane Pesch will talk to Claus about the evolution of LPEA, about how 2020 became the year of new opportunities and resilience of LPEA facing C-19. Next year LPEA will present new "GP/LP" series which will focus on investors' experience and news. Therefore, we will ask Claus about SwanCap specificities, new oversubscribed fund and the company's resilience.
What are the current trends, lessons learnt and and reactions to take? And most important, what will Claus wish to LPEA and its' Members? Join us and learn on the 15th of December.