Behind the Luxembourg Private Equity scene with the PE leaders of the Big4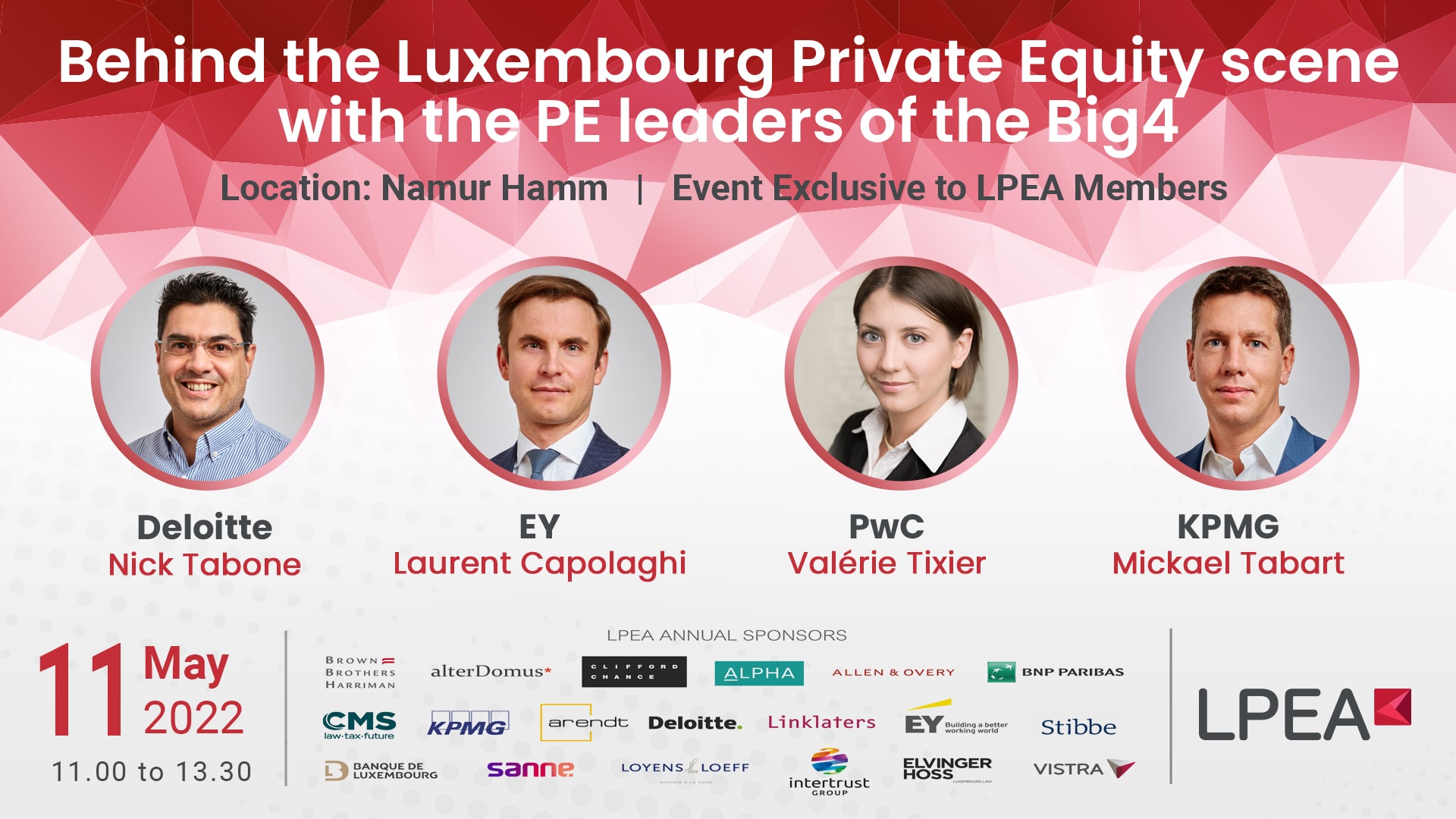 This event was be a great occasion to take in the views of four prominent Private Equity figures and discuss the road ahead for Luxembourg. Here are the main takeaways of the event:
We see massive inflow from north-American participants, with a particular focus on US west coast and Canadian fund managers, all with various investment strategies. From Europe, the greatest influx to Luxembourg is coming from the UK and Nordic countries with emphases on Debt and Venture Capital strategies.
Institutional investors are fond of closed-ended funds whilst fundraising from retail investors opens the door to more evergreen structures. From a product perspective, Luxembourg can play a very key role in the "retailisation" of Private Equity. As of today the exposure of retail investors to private assets is only up to 2% of their portfolio.
Our branding and experience places us in the best position to turn Luxembourg into a fund raising hub in Europe. Covid-19 has been a game changer in fund raising and Luxembourg has a card to play in terms of technology and our legal toolbox to evolve this role which is only in its early days in Luxembourg.
The number one priority is always to get the best talents. Talents which are these days more concerned on the impact of what they do and which require us to put forward the value creation effect of Private Equity. The Greater Region is no longer enough and, together, we need to continue attracting and training new finance talents.
Listen the podcast here (Members Only)
Speakers list:
Nick Tabone – Deloitte

Laurent Capolaghi – EY

Valérie Tixier – PwC

Mickael Tabart – KPMG
The event was exclusive to LPEA Members