LPEA Startup Funding Track @Arch Summit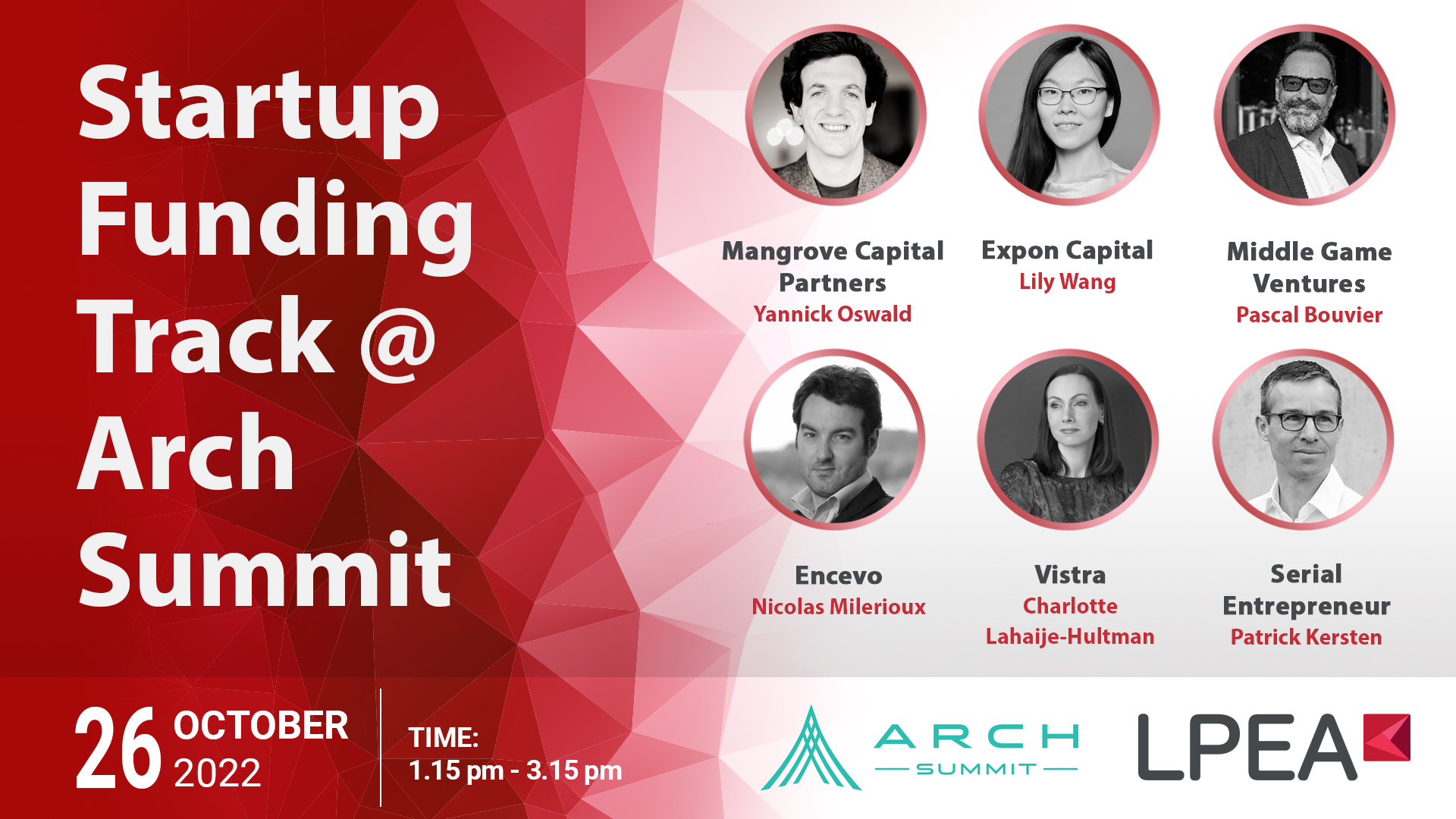 This year, the 2nd edition of the Startup Funding Track (SFT) will take place in the entrepreneurial context of the Arch Summit by Tomorrow Street. The Arch Summit is a 2-days event held in Luxembourg which gathers 5.000 attendees from 70 countries.
The SFT is designed by the LPEA and features presentations by VC funds and angel investors on topics that support startups and scaleups in their funding efforts.
Guest presenters:
Yannick Oswald, Partner at Mangrove Capital Partners
Lily Wang, Principal at Expon Capital
Pascal Bouvier, Founding Partner at Middle Game Ventures
Nicolas Milerioux, Head of Venture Capital at Encevo
Charlotte Lahaije-Hultman, Global Sector Head Corporate at Vistra
Patrick Kersten, Serial Entrepreneur (Vesperia, Medination, Doctena, AtHome…)
To attend this session register in www.archsummit.lu.