Luxembourg Private Equity Networking Cocktail in Warsaw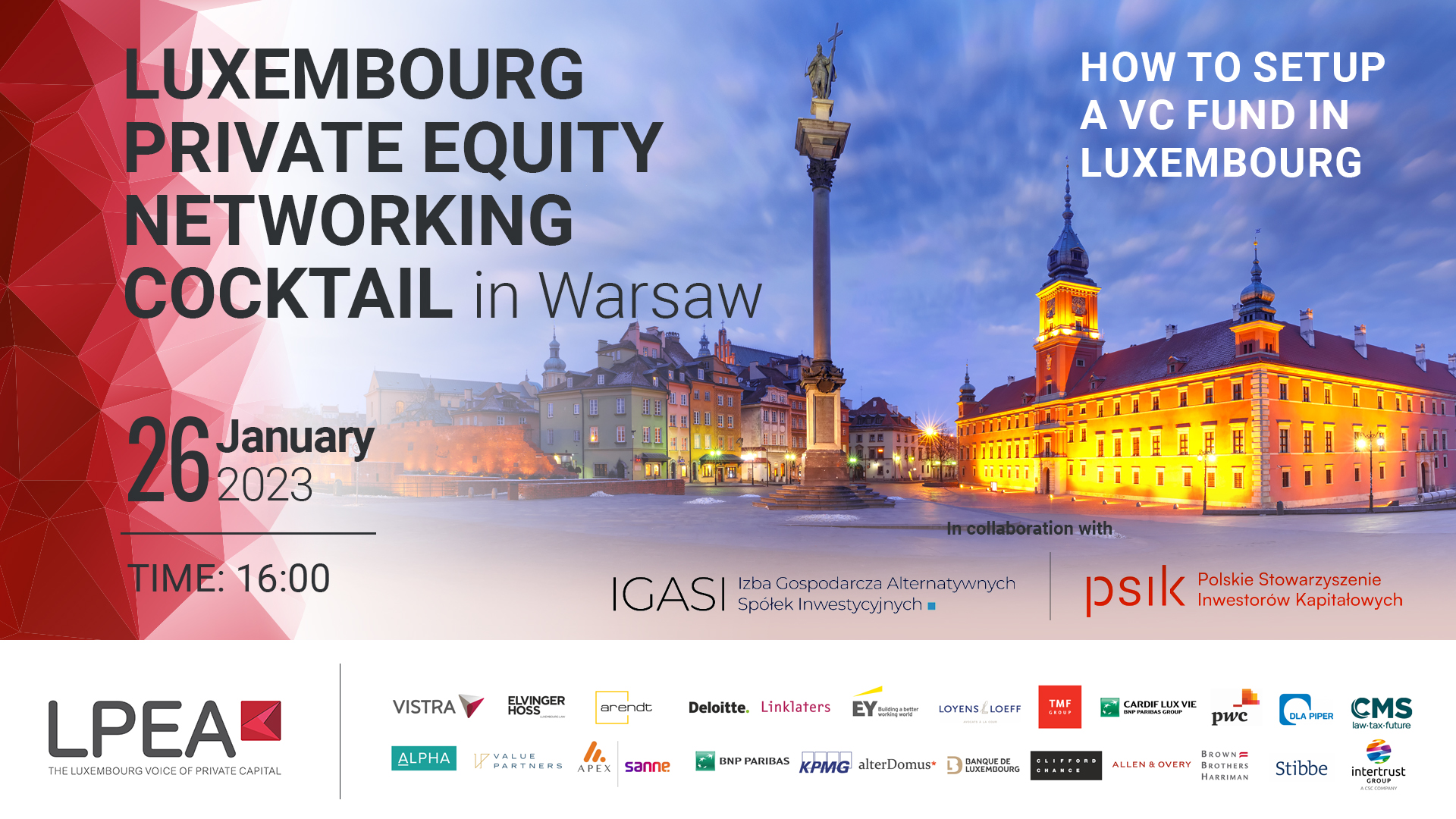 LPEA, PSIK, and IGASI organised the Luxembourg Private Equity Cocktail in Warsaw on the 26th of January.
The Polish and Luxembourgish communities together discussed How to setup a VC Fund in Luxembourg.
Programme:
– Introduction by LPEA, PSIK and IGASI
– How to setup a VC fund in Luxembourg: fund structuring and practical aspects.
Legal & Tax aspects by Joanna Pecenik (Allen & Overy Luxembourg), Tomasz Klarowicz & Piotr Kozikowski (PwC Luxembourg)
The role of Third-Party AIFMs by Alain Delobbe (Alter Domus)
Substance guidelines by Paul Potocki (KPMG)
– Interview of LPs and VCs on best practices
Patric Gresko (European Investment Fund)
Sylwester Janik (Cogito Capital Partners)
Marcin Sablik (TDJ-Pitango Ventures)