Roundtable: Derisking of Ukraine Recovery Landscape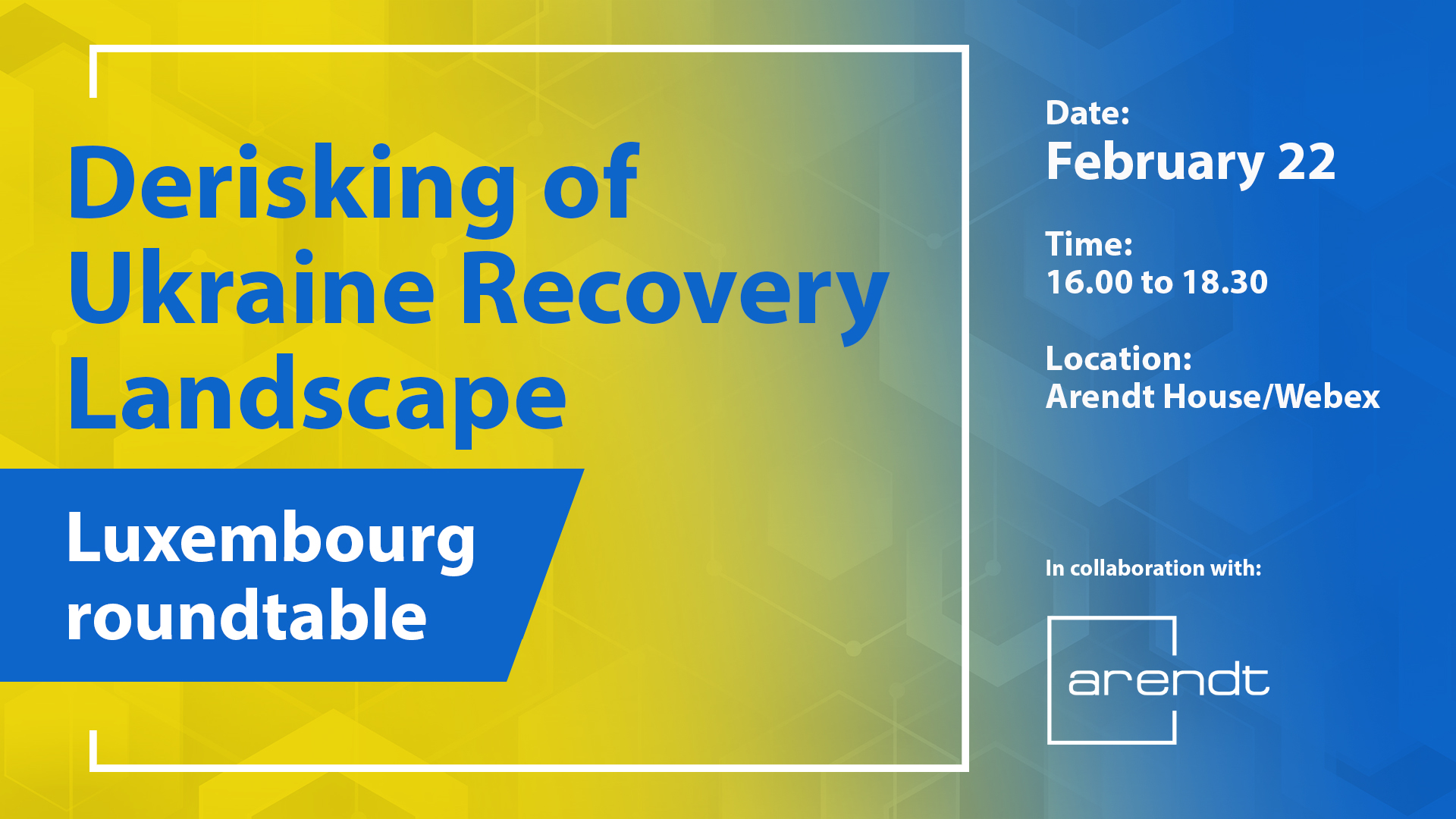 This roundtable between Ukraine and Luxembourg stakeholders aims at showcasing derisking mechanisms which can already be used to start steady recovery of Ukraine as well as forming a recurring working group.
Speakers:
Representatives from Ukraine Ministry of Economy will present tools in place which are already implemented and those which are on a way of implementation. Ukraine Recovery Committee of European Business Association will be highlighting current challenges and potential follow up from Ukraine perspective.
Rise Ukraine will describe Principles for Ukraine's Reconstruction and Modernization, Ukraine Startup Fund will the innovation landscape of Ukraine and why Luxembourg as a place of formation of the investment vehicles and UkraineInvest will present Investment incentives and insurance mechanisms