The Luxembourg PE/VC stories with Jerome Wittamer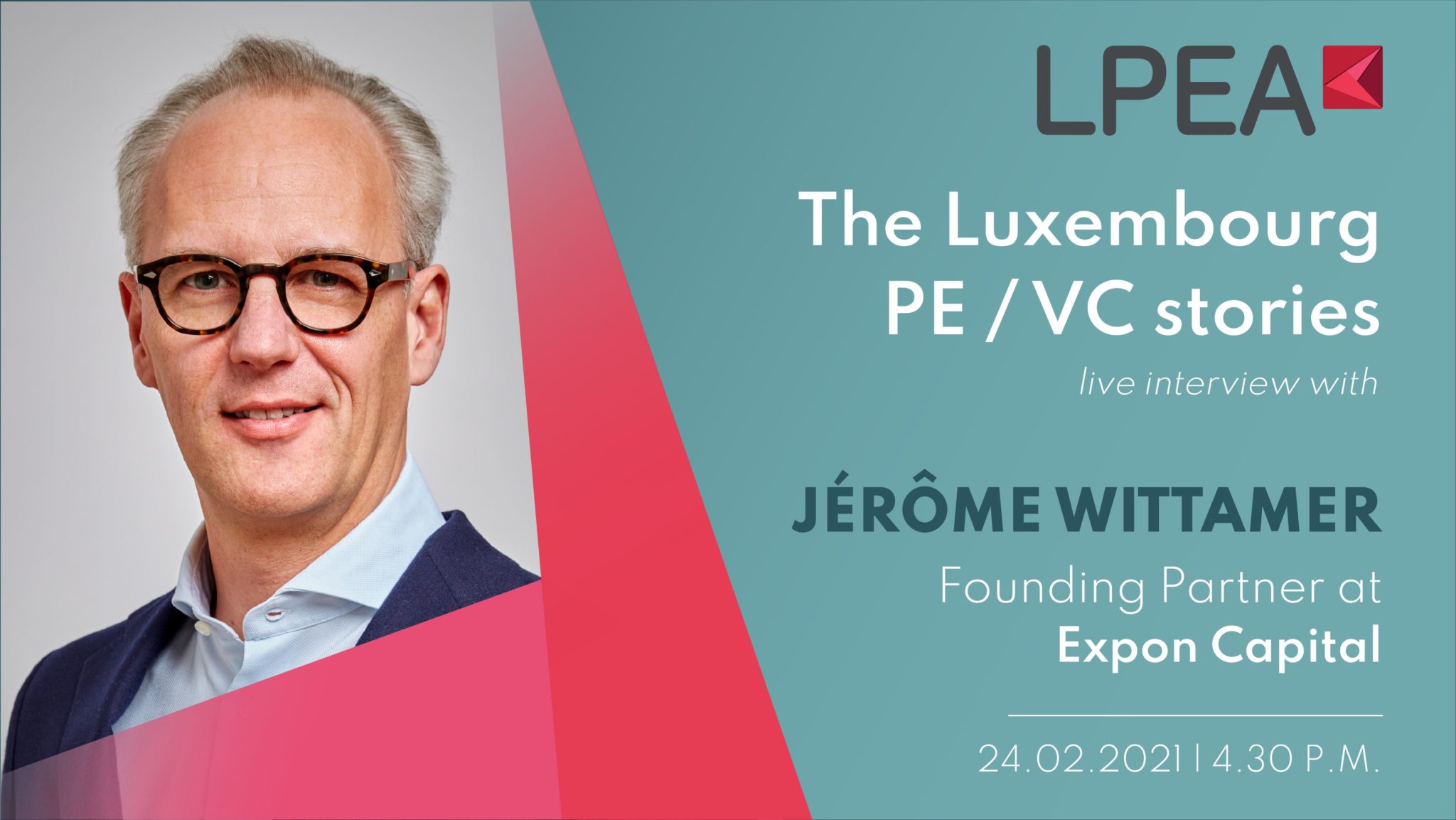 Jérôme Wittamer is Founder and Managing Partner of Expon Capital, a Venture Capital firm based in Luxembourg.


Jérôme has been active both as an investor and as an entrepreneur in technology for over 25 years.
His latest investments include ground-breaking storage acceleration chip Pliops, revolutionary big data company Spire Global (space constellation that will save lives, crops and billions in GDP), Dott, a micro-mobility operator, and Catalyte, a software development company using predictive analytics to advance human potential in poor neighbourhoods.
Jérôme honed his skills in the early 90s backing the pioneer of flash memory M-Systems (sold to SanDisk) and cybersecurity company Aladdin Knowledge Systems (listed). In the early 2000's, he led successful investments in media and communication technology companies such as EVS (IPO), Option (IPO) and Evertz (IPO), all of which became a world leader in their field. During that period, he contributed to the foundation of VOXmobile, a mobile operator (sold to Orange).
Active in multiple non-profit organisations supporting education and entrepreneurship (Junior Achievement Luxembourg), Luxembourg's internet connectivity (www.LUCIX.lu) and Luxembourg's Venture Capital & Private Equity Association (www.LPEA.lu), of which he is a former Chairman.


Jérôme graduated Cum Laude from the University of Louvain, where he obtained a Master of Law. He received his MBA from the Rotterdam School of Management, Erasmus University.