LPEA Insights Conference | 28.10.2021 | Luxembourg | Parc Hotel Alvisse & Live Streaming
Technology Disrupting Private Equity
Decentralised Finance (DeFi) and Blockchain
The Rising Exposure of LPs to Venture Capital
Impact Through VC: Making Money Responsibly
The LPEA Insights conference is tailored to bring together PE/VC investors and practitioners, with only GPs-LPs as speakers. The audience stems from Luxembourg and abroad. Find the coverage of the event on this page.
Attendees of the LPEA Insights conference can re-watch the conference sessions in the following link. A password is required. If you don't have the password request it from events@lpea.lu.
2be.lu, 3i, Ananda Impact Ventures, Atypical Partner Group, Blackrock, BC Partners, BI-Invest Endowment Management, Bootstrap Labs, Bpifrance, Coller Capital, Columbia Threadneedle, De Raekt, EIB, EIF, EQT Fund Management, European Investment Fund, Expon Capital, FUCHS Asset Management, Genii Capital SA, ICG Europe Sarl, Ilavska Vuillermoz Capital, Karista, LBAN, Lio Capital, Lombard International Assurance, LRLUX SA, Luxempart, M Consulting Sarl, Mangrove Capital Partners, MiddleGame Ventures, MYN Capital Partners Ltd., NMI Partners, Nordea Investment Funds S.A., Norvestor Investment Management S.à r.l., Oakley Capital, Partners Group, Privalux management, Pure Capital, Quadriga Capital Eigenkapitalberatung GmbH, R+V aifm, Raiven Capital, Smart Beehive, SOLMONDO, Stealthy New Venture, Sustainability Investors, Teseo Capital SICAV SIF, Trois I, WEALINS SA, Wendel Luxembourg, WeInvest Capital Partners
Are PE firms as technology driven as their portfolio companies?
I'd turn it the other way around: PE firms that are technology driven know how technology is an excellent fuel for performance. They make sure that their portfolio companies are at least as much tech driven as they are.
Well, depending on the PE phase we talking about… Not sure in VC (deep tech companies for instance). What is sure, during the COVID crisis, GPs have speed up their tech transformation to stay competitive and to continue their deal activity and their fundraising.
Most PE Firms are more and more exposed to technologies but paradoxically are not always properly equipped. And here, we are not only talking about cutting-edge technology like AI but first of all get timely and quality data within a centralized system. As the "Digitalization Wave" was supposed to transform the whole banking world, the traditional and the alternative industries have still a long journey to mimic what their target investments are able to deliver to their clients on the overall value chain.
Naturally it is portfolio companies that are paving the way. But the most advanced funds embrace the latest technologies – artificial intelligence, machine learning and soon, I would expect tech to be an important success factor in the industry.
PE firms have no technology - except the best ones. VY, GV and the large west coast firms have extremely sophisticated deal sourcing process enhanced by technology. I can give a great example that shows that spending 170 million a year on deal sourcing can yield outsize returns.
It depends. The largest and most sophisticated PE firms are very tech driven and apply rigorous analysis and change management to their investments in the fields of finance, operations, sales. Other PE firms may not be as tech driven. It also depends on the verticals PE firms operate. Certain industries are more open to technology change than others, and as a result PE firms may be more or less tech driven due to their areas of interest."
Most traditional PE Funds manage their operations in conservative way and are just starting to implement selected technology solutions for operational effectiveness. But if we are talking about Crypto PE funds, then we can say that their work is largely based on technologies such as blockchain, algorithmic, AI and ML and in many ways they are even more technology savvy than their portfolio companies.
The adoption of technology in PE is accelerating, historically PE firms focused on digital transformation initiatives that boost the value of their portfolio companies, but I believe that the digital transformation has also now an impact on PE firms twelves as there is an exponential growth in data volumes, investors expect transparency, more detailed reporting and risk management, and probably more market data.
Private Equity is a relationship-based business. As such I wouldn't say that it is tech-driven. However, as in all other businesses, the amount of data is ever-growing and needs to be treated efficiently to serve the business purposes. Investment firms that do not automate reporting, communication to investors, CRM etc will not exist for much longer. But technology will not help them make a deal or improve a return on an investment.
A fundamental mainstay of our due diligence on any GP team was to get comfortable on their tech knowledge and understanding and hence ability to make investments in portfolio companies. So the tech-driven aspect certainly applies equally to GP and portfolio companies.
Historically I would say no, as a former founder I always started out by businesses designing the tech stack from the beginning to automate as much as possible, testing and learning as I go. PE/VC is very relationship driven and often the competitive edge for each firm. The uptake of relationship CRM's built with our requirements in mind is enabling us to turbo charge this . Increased automation enables us to filter deals and act with increased speed in response to the increased capital and competition in the market. Key to winning the best founders and deals.
The answer is no. They are far behind at least if you look at the PE/VC firms that are investing in the technology space. But I think that is about to change - and will be divider for access to deal flow, talent and effective support of portfolio companies - thus ultimately for returns.
What major tech mutation you foresee in the sector?
In the space sector in particular, technology and the market are moving/changing very quickly, and we are just at the beginning of what will come from this sector. What I find exciting is the potential for AI and edge computing in space to transform how wide-ranging space applications will become and how widely used across industries and businesses. This will be driven by incredible increases in compute power on-orbit and inter-satellite communications for a connected network. One of the key use cases for this technology will be climate and sustainability related.
There will be more and more digital components required for the PE/VC sector. [...] As every information is recorded, synthesized, and transmitted via digital channels in digital forms, information security capability will also be one of the key competitive factors of a fund. As information is now ever more quick and cheap to be transmitted, there will be more competition among funds. At the same time, blockchain will enable extensive early stage investment opportunities born out of its "open source" culture. "Populistic light" will be needed in the evaluation of each deal.
GP/LP relations, fund raising, portfolio management tools, the structure of funds, the issuance of funds…
As private companies stay private for longer, they look and behave more like public companies and they will generate more and more data. This will likely attract the attention of many private equity managers and alternative data will become table stakes in private as well as public equity. Which data is most useful and how is it successfully integrated to the investment process will become the differentiating feature for private investors, as it is for many public investors today.
Disruption in Tech also means that now, more than ever before, we need live human interaction, without which progress is not possible. Technology disruption should complement and support the economy, not replace real life businesses.
Among the most promising technologies are Blockchain and DeFi. These technologies will create new models, open new markets and have a potential to transform the industry.
8.30 Registration & Breakfast
9.30   WELCOME
Claus Mansfeldt, Chairman of LPEA
Stephane Pesch, CEO of LPEA
9.40   TECHNOLOGY DISRUPTING PRIVATE EQUITY

Solenne Niedercorn-Desouches, Fabric Ventures, Senior Advisor, NED
Private Equity & Artificial Intelligence
From deal source to monitoring tool. How far can AI go into the investment teams' work? Case Study on EQT's Motherbrain AI tool.
Antoine Servais, GP Director, EQT Fund Management
A Systematic edge in Private Equity
BlackRock's view on how big data and data science techniques can provide breadth, speed & certainty in growth equity.
David Wright, Systematic Active Equity Team, BlackRock
» Check David Wright's view on "Big Data"
eFront Advanced Research
How data is transforming the industry and ripping more value from excel sheets.
Pierre Marie Nowaczyk, Strategic Relationship Manager, Blackrock
Showcase of PE Tech Tools
Accelex, Greenomy, Domos FS, Rundit
11.30   KEYNOTE Private Equity for Retail Investors
'Retailisation' of PE is on the way with Bpifrance Entreprise 1 (BE1) fund reserved for individuals.
Gorka Gonzalez, Responsible for Retail Activity, Bpifrance 
» Check Gorka Gonzalez's recent interview on "Le capital investissement à la conquête des Français"
11.45   DECENTRALIZED FINANCE (DeFi) AND BLOCKCHAIN
Blockchain, Crypto, DeFi, and the Future of Finance
Junhaeng Lee, CEO & Co-Founder, Gopax
European blockchain strategy and CBDC initiative of ECB
Jean Diederich, President of APSI and vice-chair of the Digital Finance work group at Digital Europe
The genesis of new asset classes and tokenisation
Maya Zehavi, Stealthy New Venture (Israel)
Pascal Bouvier, Middle Game Ventures
» Check Pascal Bouvier's "Carried Weekly" interview
Mikhail Epishkin, Chief Strategy Officer, VNX
Alexander Tkachenko, Managing Partner, 2BE.LU
How Defi and Blockchain will reshape the future and PE-VC
The future of PE and VC and how LPs and GPs will be impacted by the metaverse, cryptocurrencies, NFTs, DeFi and open standards.
Michael Jackson, Venture Capitalist
14.00   THE RISING EXPOSURE OF LPs TO VENTURE CAPITAL
LPs growing exposure to the asset class and why much of it is going to venture capital investments.
Rajaa Mekouar, Founder and CEO of Calista Direct Investors
» Check Rajaa Mekouar's recent "Carried Weekly" interview
John Holloway, Venture Capital advisor
Daniele Cardoso, Founder of Trois I
Olaf Kordes, Managing Partner, Luxempart
» Check Olaf Kordes' recent "Carried Weekly"
15.00  Showcase of PE Tech Tools
73 String, Asset Metrix, QUANTYX, Cascade Lab

15.15   KEYNOTE
Pierre Gramegna, Minister of Finance
16.00   KEYNOTE
Spire, a journey of global impact
Theresa Condor, Executive Vice-President, Spire Global
16.15   IMPACT THROUGH VC – MAKING MONEY RESPONSIBLY
Impact VC investments without compromising returns. Is it within every VC reach?
Jasjit Singh, Professor, INSEAD (Singapore)
Jerome Wittamer, Founding Partner, Expon Capital
Zoe Peden, Principal, Ananda Impact Ventures
Uli Grabenwarter, Deputy Director, Equity Investments & Guarantees, EIF
Ilana Devillers, Founder, Food4All
17.15  How the $30 trillion AI opportunity will change not what we invest in, but how we make those investments

The view from a Silicon Valley VC on Applied Artificial Intelligence
Nicolai Wadstrom, CEO, Founder, General Partner, BootstrapLabs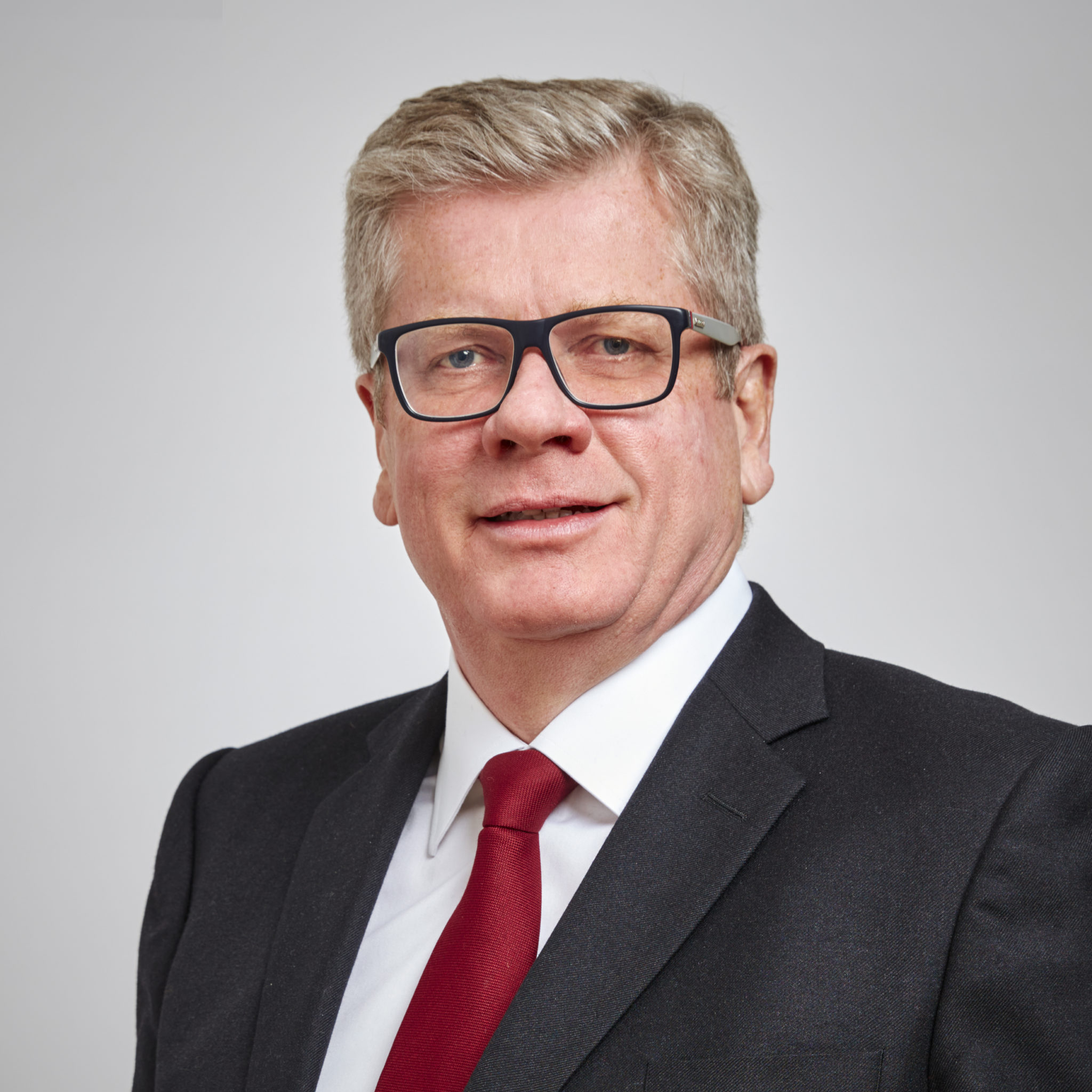 Claus Mansfeldt
SwanCap Investment Management
Chairman & Managing Director
Rajaa Mekouar
Calista Direct Investors
Founder & CEO
Antoine Servais
EQT Fund Management
Portfolio Manager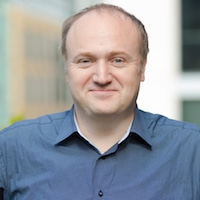 Nicolai Wadstrom
BootstrapLabs
CEO, Founder, General Partner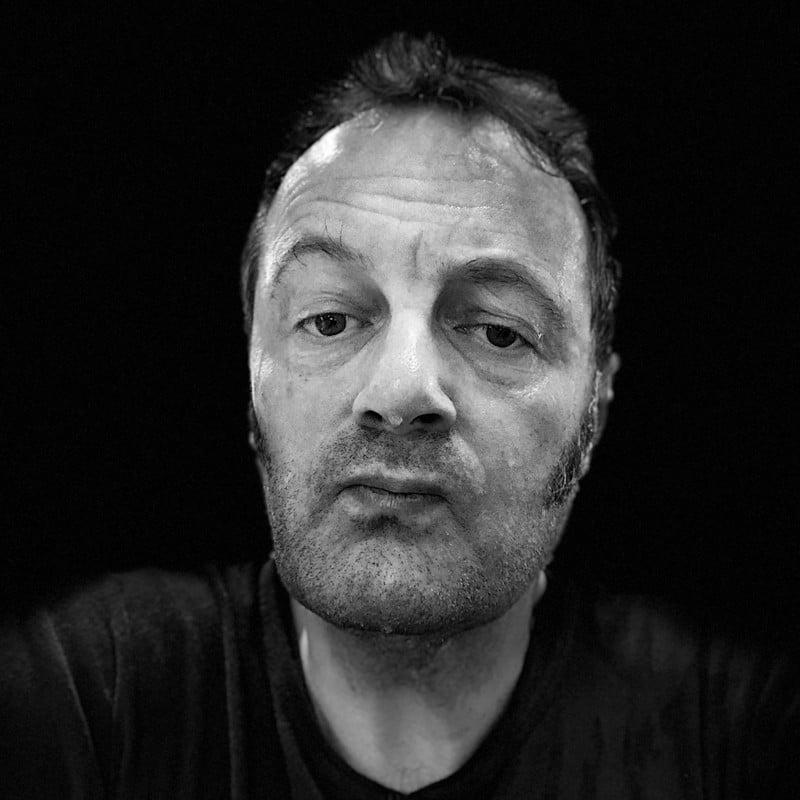 Pascal Bouvier
MiddleGame Ventures
Managing Partner & Co-Founder
Jerome Wittamer
Expon Capital
Managing Partner
Jasjit Singh
INSEAD (Singapore)
The Paul Dubrule Chaired Professor of Sustainable Development
Gorka Gonzalez
Bpifrance
Retail Activity
Maya Zehavi
Stealthy new venture
Founder & CEO
Mikhail Epishkin
VNX
Chief Strategy Officer
Daniele Cardoso
Trois I
President
Theresa Condor
EVP and Board of Directors
Spire Global
John Holloway
Independent Director
Former PE Investments Director at the EIF
Pierre Marie Nowaczyk
Blackrock/ eFront
Strategic Relationship Manager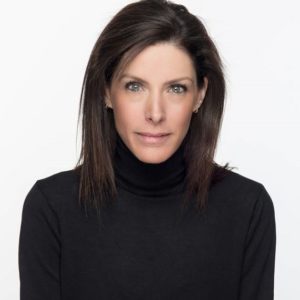 Solenne Niedercorn-Desouches
Fabric Ventures, Senior Advisor, NED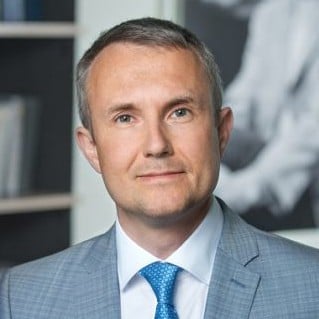 Alexander Tkachenko
2BE.LU
Managing Partner
Ilana Devillers
F4A
Founder & CEO
Michael Jackson
Volvo Cars
Non-Executive Director
Junhaeng Lee
Streami/ GOPAX
Founder
Olaf Kordes
Luxempart
Managing Director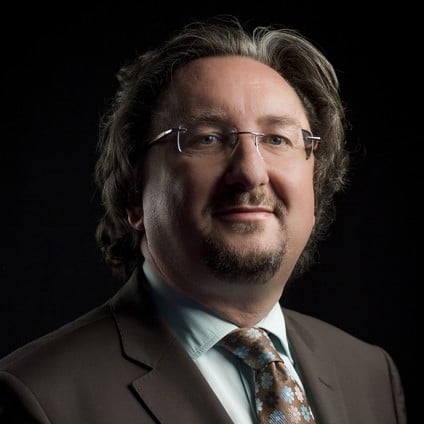 Jean Diederich
APSI
Chairman
Zoe Peden
Ananda Impact Ventures
Principal
Uli Grabenwarter
EIF
Deputy Director
David Wright
BlackRock
Head of Product Strategy, EMEA, Scientific Active Equity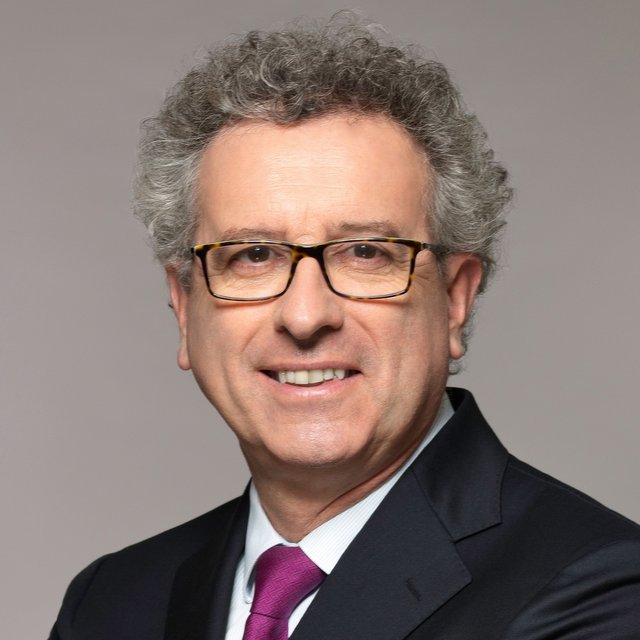 Pierre Gramegna
Minister of Finance
Luxembourg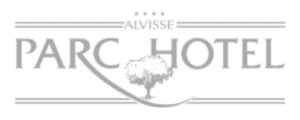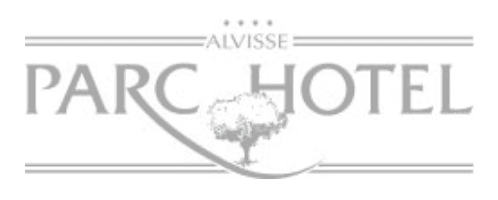 The LPEA Insights will take place in the premises of Parc Hotel Alvisse in the outskirts of Luxembourg City. The hotel can be quickly accessed from the City Centre by cab, car, bus or bike as well as from the Luxembourg airport which is located less than 15 minutes away. Free parking is available onsite.
Parc Hotel Alvisse, Route d'Echternach; L-1453 Luxembourg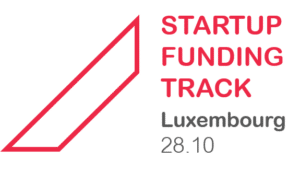 The LPEA Insights is open for startups! The LPEA will be running a parallel workshop to bring together VCs and startups to support the latest in their funding path. If you are a startup and have already received at least a first round of private funding, apply here before October 20th.