Interview with Michael Phillips, Castik Capital
Capital V #8 | Building an onshore hub for Private Equity is a marathon, not a sprint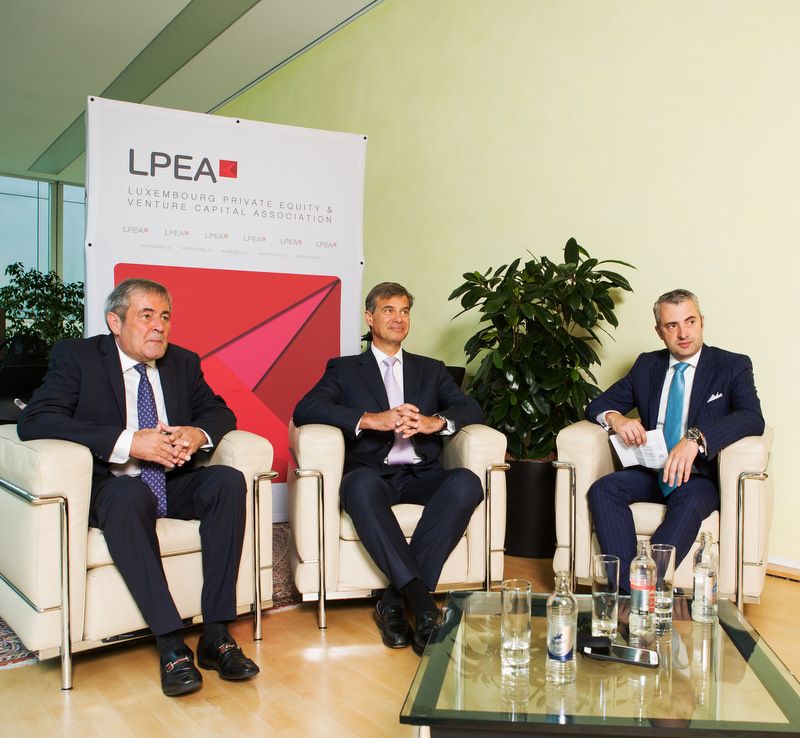 Castik Capital S.àr.l.
Founded in 2014, Castik Capital is a Luxembourg-based European multi-strategy investment manager acquiring significant ownership positions in European private and public companies where long-term value can be created through active partnerships with management teams. Castik Capital closed its first fund EPIC I SLP with a commitment of €1bn and so far closed two deals: Waterlogic and Acrotec.
Interview with Michael Phillips, Founder and Investment Partner and Dan Arendt, Senior Advisory Partner of Castik Capital
With the enforcement of the Alternative Investment Fund Manager Directive (AIFMD) and other regulatory and tax changes, a large number of Private Equity managers have been rethinking the commercial designs and operating models of their products. Many have already initiated migrations from their existing off-shore jurisdictions to onshore fund centers like Luxembourg.
A few onshore fund centers in Europe are trying to position themselves as the onshore hub of tomorrow for Private Equity funds and Luxembourg has for long been an option, but will it take the lion's share?
We met with Michael Phillips and Dan Arendt who recently faced the key question as to where they should structure their activities. We ran this interview to learn why did they opt for Luxembourg and share hereby an extract of our conversation.
Could you please describe how Castik Capital was born, its philosophy and investment strategy?
Michael Phillips: Castik was designed after two years of asking investors what they would like to have as a better form of private equity. After an indepth survey, we came up with the key components that are featured in our structure. First, is to have very few LPs – we have five investors in the fund in total, who we treat and inform at a much more detailed level, than they would ever receive from a larger fund. The second is to focus on value creation. We will only have five, maybe six deals in a fund, and we really focus on finding leading companies where we can support their growth via consolidation and organic expansion. We use our resources to build champions in the specific industries. The last point is the holding period. We can hold our investments for ten plus years. We hold our investments for as long as the company requires us to support their growth and achieve the return targets. This is different from many private equity funds which follow the classic model of doing 10 to 15 deals quickly and then sell their best investee companies early, in order to show exits for their next fund raising. At Castik, we want fewer companies with more focus on value creation, and to hold them as long as they are growing.
How is your team split between Luxembourg and Munich?
MP: The fund and the management company are both based in Luxembourg. Our Luxembourg team counts currently 9 people and this number is likely to increase in the future. Additionally we have an investment advisor based in Munich with 14 people.
It looks like you are bringing a new vision of the industry to your investors, but why did you chose Luxembourg to base Castik and not another jurisdiction?
MP: I think the real question you are asking is "onshore versus offshore". We have considered this issue in the past and we regularly compared the onshore versus the offshore jurisdictions for where to place our funds. The view we took at the time was, in the long term, onshore is the place to be. The question is when do you make the change? If you are an established PE Firm and you have all of your funds established offshore, your investors are accustomed to it, then the hurdle to change can be quite high. As a brand new fund, we started from a blank piece of paper, and we were able to choose the best structure for the future. We always say private equity is a marathon and not a sprint. Our funds are European focused, run for 10 plus years and we intend to do many funds. For Castik, the decision to become a regulated AIFM onshore was an clear decision. Once you make the decision to go onshore, then there is one prime choice which is Luxembourg.
Dan Arendt: If you look at the increasing pressure that is put on offshore structures via BEPS and AIFMD, we started since the beginning to be ready to face these challenges and – since incorporation, we structured ourselves to be fully AIFMD compliant. We did not perceive this as pure constraints to get our license but as an added value that gave us strong credibility and high standards of governance since the beginning.
Was there any specific reaction from your investors when you offered them a Luxembourg fund?
MP: Everyone is very comfortable with Luxembourg as a holding structure for investments. What has been missing for many years was the partnership law. LPs are very familiar with the standard US or UK limited partnership law. With the introduction of the Luxembourg limited partnership law, it was very easy to establish our funds in Luxembourg. We had really no pushback or questions whatsoever. The investors very quickly understood and accepted that Luxembourg Partnership law was completely comparable with other jurisdictions.
Is the location of new funds still largely influenced by investors?
MP: If you look at the larger funds, they often operate several platforms within a single fund, they often have a European partnership for Euros, an American one for Dollars, an Asian partnership, and so on. I think what you actually see is not a black and white answer, but rather a slow transition, as PE firms will choose to gradually move their European structures onshore. As well, some investors are more focused on their currency exposure as opposed to where the fund is sitting physically.
Your Fund has been incorporated in the form of our famous Luxembourg Special Limited Partnership (SCSp). Would you confirm that it is at least as good as other LP regimes?
DA: It is at least as competitive as what you can find in the UK or other places and it's becoming even more attractive due to the potential impact of BREXIT. Luxembourg is a prime onshore place located, in the heart of Europe, in a very stable and truly international country deeply rooted in the European spirit and traditions. The Limited Partnership law allows for a high level of structuring and contractual flexibility that makes it highly attractive compared to an Anglo-Saxon partnership.
How would you describe Luxembourg in a few words?
DA: Luxembourg is stability, high professionalism and pro-active approach – like we have seen with the toolbox that has been improved with the Limited Partnership law.
MP: I would say trust and stability. [Luxembourg is trust and stability]
What should Luxembourg do to attract more funds?
MP: As I said before, this is a marathon. Getting people to change in this industry, either with established procedures or even physically, is a challenge. I think there are two times for Luxembourg to have the chance to win new managers: the first is at any new fundraising when every fund asks the question – where shall we build the future? Several larger funds managers, at any new fund raise, may decide to move more assets to Luxembourg.
And the second time is when, like Castik, a brand new fund or a spin out is starting up. I think there will be several of those choosing to come onshore in Luxembourg. What are they looking for? They look for: great access for transportation and, more importantly, great access to people, and that really is the competitive advantage of Luxembourg. The quality of people across every sector is very strong: services, accountants, lawyers, infrastructure, office quality… It is light years ahead of what any of the offshore jurisdictions can offer.
Conclusion: Luxembourg, decades of stability and pro-active innovation
Over the past decades, Luxembourg has been a safe place to run Private Equity business and will continue to do so while adapting to the changing regulatory and tax environment in the EU and around the world. Many countries are currently trying to position themselves as the first European center to run a Private Equity Fund but not many can display the feature of stability to the extent that Luxembourg does. The testimonial of Michael and Dan is a great prove that Luxembourg is the place of the future.
"

Luxembourg is trust and stability

"
"

Once you make the decision to go onshore, then there is one prime choice which is Luxembourg.

"