Interview with Alexander Tkachenko, Founder OF 2BE.LU VC Fund & Co-Chair of the LPEA VC Club.
By Luis Galveias.
Luis Galveias: The trigger for this interview was your recent exit from Arthur Online. Can you tell us more about that investment?
Alexander Tkachenko: I think it was about 2016 when I saw the first wave of SaaS businesses (software-as-aservice) moving into property sector with a focus on platform type of businesses, connecting customers
with buyers.
That year I saw a simultaneous development of PropTech business in different countries. For any platform business to be successful whether Facebook or Airbnb there should be a market need for an IT solution that will effectively connect different parties. For example, Facebook as a platform connects people to each other and advertisers with its target audience – all with the help of technology.
So, I noticed Arthur Online which was developing a platform that allows tenants connect with landlords. On a single platform you have all types of legal documents, information about the technical maintenance and on the back office you have functionality for the landlords such as accounting. Many different types of services connected in one place. A very useful tool for property managers to handle the relationships with tenants, because on a standard unified platform you can see all your contracts, when they are running out etc. At the same time it's quite interesting for people who rent apartments because if the light doesn't work they just write a comment and a technician is sent immediately.
LG: What was special about ArthurOnline?
AT: Arthur online's journey was quite interesting it was run by quite a senior team who have already built and sold businesses before. They had theirown properties, which they managed, and saw a problem on the market. Arthur online team came up with a solution which they first used themselves to manage their properties. Then their friends started asking if they could use the platform too because it was convenient. I think it wasquite an interesting profile showing how someone saw a problem, felt thepain, started to address the problem, and decided to scale it up to a build asuccessful business.
LG: At which stage did you get in?
AT: Seed stage. It was already commercialized and running on a small scale. There were also a number ofangels from E100, the London Business School's Angel Club. I saw the presentation, and then we decided to invest and became one of the largest investors.
LG: What can you tell us about the exit?
AT: It was not a Skype style exit. The buyer, a bigger firm in the same sector, acquired the technology, the team and access to the UK market. At the time of acquisition, Arthur was managing less than 100,000 units and the acquiring firm had over 10 million properties, so for them the SaaS is a necessity. So I think it's a great match.
LG: What drives you into technology, why do you like it?
AT: I think we live in very interesting times when you can see how the application of technology, over the course of our lives, really changes industries and lifestyles. When I was young, there was no Internet, it existed,
but it was not that widespread, there were no mobile phones. And I could see how both of these changed the world. I'm personally fascinated by it. There are two types of attitude to technology if you are a venture capital investor. There are those who are trying to go after very big problems, but typically, that requires quite significant resources. As an example, going to Mars is a huge tech-nological endeavour. And there are VCs like 2be.lu, whose investment is targeted at a niche of the bigger market which is being transformed. In the case of Arthur online, it was changing the relationship between the property owners and tenants, moving it online and creating a unified space to manage that relationship. Once that is done, once you have a large number of properties and people on the platform, it becomes a very strong business. I think that Arthur online is indeed a good example of a niche market that can fundamentally change a particular process.
LG: How did you personally add value to your investments?
AT: The VC is a very exciting and multi-functional job. Ideally you add value where the teams don't have enough expertise. You try to advise in particularareas, and you try to connect to people that may help companies grow.
LG: Is it better to invest alone, or you prefer to be connected to other VCs?
AT: Of course, when we invest in different countries or regions, it's always worth having partners in those regions. With some we invested for a number of years in multiple deals, with others we see a shared philosophy.
Cooperation is very important in early stage investing. I also have VCs from other countries, notably from Eastern Europe, reaching out to me here in Luxembourg.
LG: What brings VC from Eastern Europe to Luxembourg?
AT: I've been talking to a number of VCs from that region. For many of them, expansion or setting up a fund in Luxembourg is interesting in terms of their geographical expansion and access to different jurisdictions rather than just their home
country. To many, it's a possibility to structure their funds better. So it's a combination of factors. In my view, an addition of professional venture capitalists to Luxembourg would be good for the local ecosystem. Therefore, I am spending quite some time trying to explain to people how I see the opportunities, why I think Luxembourg is a good market, and why they should at least try and visit when it's possible and have a look for themselves.
LG: Are they attracted by the potential targets they can find here, potential investors?
AT: When the conversation starts, it's more about the desire to expand geographically, rather than knowledge about the ecosystem of the start-ups here or the presence of investors. Typically these people are still quite connected with investors in their countries. They might be thinking that some companies from their portfolio may benefit from establishing operations in Luxembourg. I'm trying to explain that there is a vibrant ecosystem in Luxembourg, with potential targets for
investments and that indeed some of their portfolio companies may find it beneficial to set up operations in Luxembourg.
LG: What is fascinating about the Luxembourg ecosystem today?
AT: The last year was quite difficult, although that's probably the time when some of the VCs did the deals of their lives, especially at the beginning of last year when some of the companies were raising cash at any valuation.
I personally would like to focus on the Luxembourg market and try to select companies based or moving here or the companies that we see in other markets that will benefit from setting up their European operations Luxembourg. Obviously then we
can help them to scale up. The latter is already a more mature stage, but at the same time, speaking with the University of Luxembourg, with the SnT (Interdisciplinary Centre for Security, Reliability and Trust), we see a number of the initiatives that have been developed in this area. I see a lot of government support to the ecosystem and it's very encouraging.
LG: Any particular sectors that you will be looking for?
AT: The focus of the first fund was platform businesses. I think we've also got some expertise in artificial intelligence and blockchain, and understand these markets well. I would say that we will focus on those technologies, but add one or two extra verticals.
LG: You mentioned the first fund. So I wonder if there's a second fund coming?
AT: For now it's only the first fund. Obviously, anyone running a fund at some point is starting to think about the second fund but we will need some time to work on the thesis, and then bring it to the investors.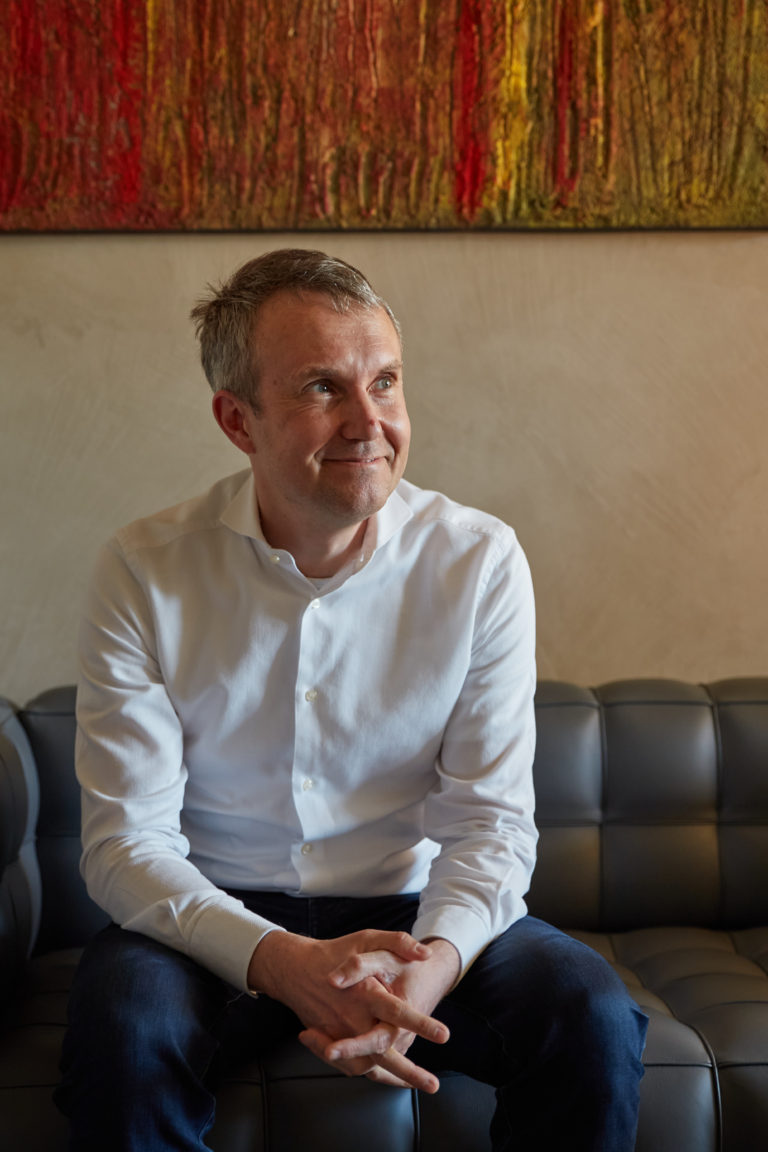 LG: Any closing remarks?
AT: LPEA is a great initiative. I think it is doing a great job in terms of servicing the needs of the industry and connecting people. I will try to do my best to support it. From the moment we joined – four years ago – and now, LPEA is a totally different organisation. As the co-chair of the VC Club, I am trying my best to attract more VCs to Luxembourg.
There are very interesting opportunities here and once people see the opportunity we can sell other stuff. VC ecosystem rarely appears by chance. We need to work hard to structure everything and make things possible. We try to analyse how the current system works, whether there are successful schemes to support VCs in other countries, and what are the measures that worked in other markets and can be implemented here.