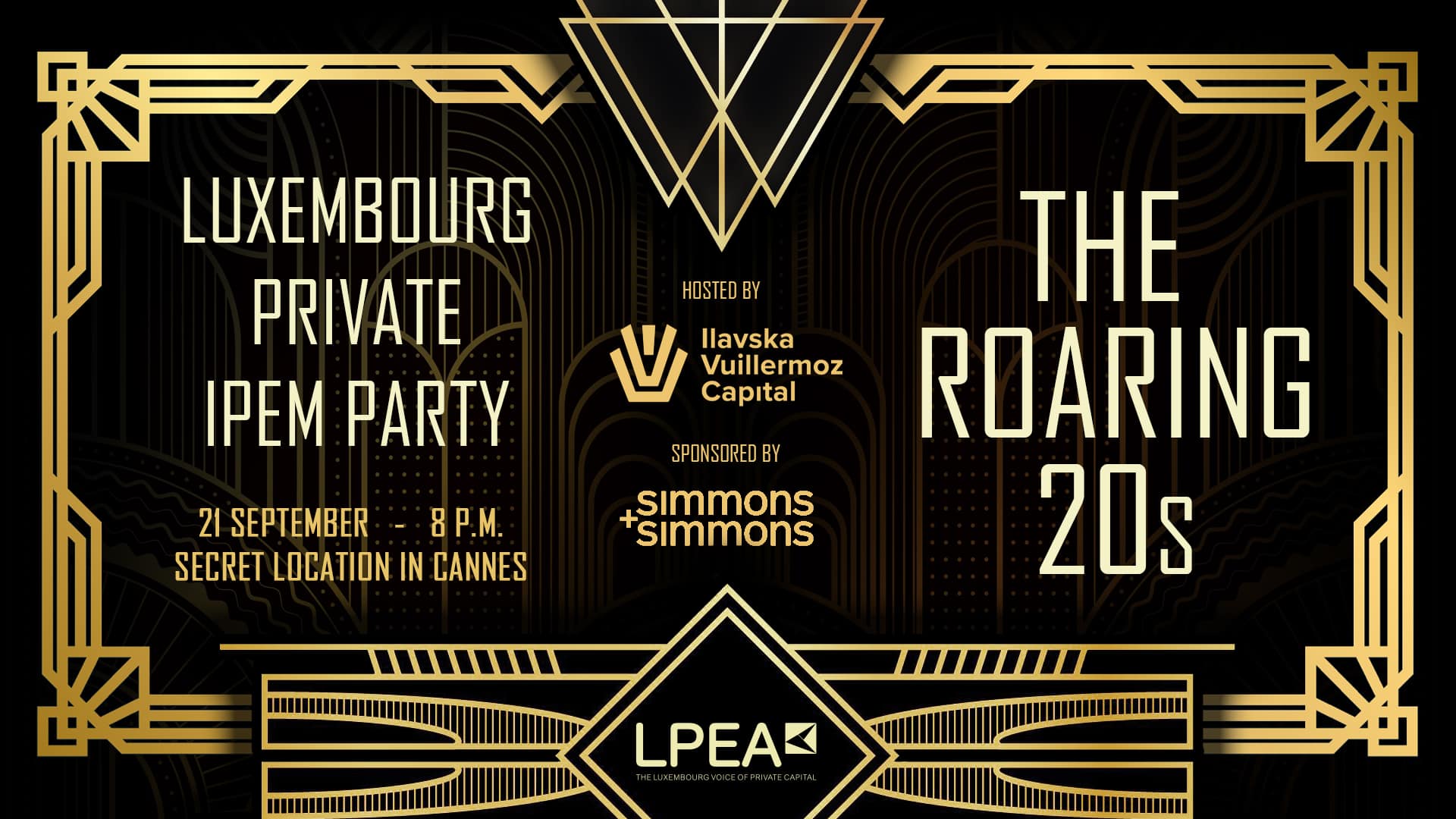 Luxembourg Private IPEM Party
The LPEA will host a Private Party in the context of the IPEM Conference in Cannes (September 20-22,2022).
This is a private gathering, exclusive for investors and fund managers and selected LPEA guests.
If you are interested in participating please request an invitation by email to [email protected] by September 15.