Summary of the LPEA pre-Insights conference on ICOs (Initial Coin Offerings)
19/02/2018
The LPEA pre-Insights conference on Initial Coin Offerings (ICOs) that took place on Monday, 19 February 2018 gathered a number of start-ups and investors involved in ICOs. Nasir Zubairi, CEO of the LHOFT (Luxembourg House of FinTech), moderated two panels, the first of which presented the real case study of a start-up named Crypto.Tickets which managed to raise $2.5 million through an ICO.
Crypto.Tickets uses blockchain solutions to prevent ticket fraud and the unauthorized resale of tickets. Katerina Kirillova, Strategy Director at Cryptotickets, explained that "the step to raise funds through an ICO came naturally to us, since Cryptotickets is a blockchain-based business." Some of the start-up's previous venture capital investors had some concerns, which they soon overcame. Mrs. Kirillova added that "people invest in an ICO and overcome their security concerns mostly because they trust the team and believe in the project."
The second panel was composed of venture capital investors, a business angel and an investment fund lawyer. One of the panelists, Michael Jackson from venture capital firm Mangrove Capital Partners, a member of LPEA, presented and explained the why and how of this new type of investment. He told the story of a Scottish entrepreneur who, when he was declined seed funding by a venture capital firm for his technology start-up, decided to raise money through an ICO – successfully. The lucky Scot raised several million Euros in capital and was able to pursue his entrepreneurial project further. This raises obviously the question of the purpose of venture capital in a world of ICOs.
However, figures speaking a slightly less gleeful language were also put forward: nearly 55% of all ICOs were carried out by companies without a registered company address. The panelists advised to have a good read of the accompanying white paper of an ICO to know if you are dealing with fraudsters or a real business.
Another downside to ICOs is the unclear legal framework – there are no specific rules governing ICOs as of now and many financial regulatory authorities are warning the public of ICOs. ICOs represent speculation rather than an investment in most cases, as they do not bear any dividends or interest. Security and fund raising laws and regulations apply nevertheless if the token (=the crypto-asset) can be qualified as a security. Even after the ICO is carried out and the money raised, a retroactive requalification could potentially apply.
The panelists also discussed the underlying blockchain-technology that has an enormous disruptive potential: "it's extremely easy to code transfer instructions now". This will have a huge transformative impact on the financial industry in Luxembourg as we know it. One of the panelists, Alexander Tkachenko from the Luxembourg-based venture capital firm 2be.lu that invested in Crypto.Tickets, stated that "ICOs are still in an early phase and a lot of learning is happening". The industry expects more regulation to come and a standardization of the ICO procedure.
Despite calls for cautiousness by some panelists and the audience, the panelists concluded that the field of ICOs cannot be ignored by private equity and venture capital and that the industry needs to get involved, not least for fear of missing out and being disrupted.
by Dusan Gladovic
Nasir Zubairi, CEO of the LHoFT (Luxembourg House of FinTech)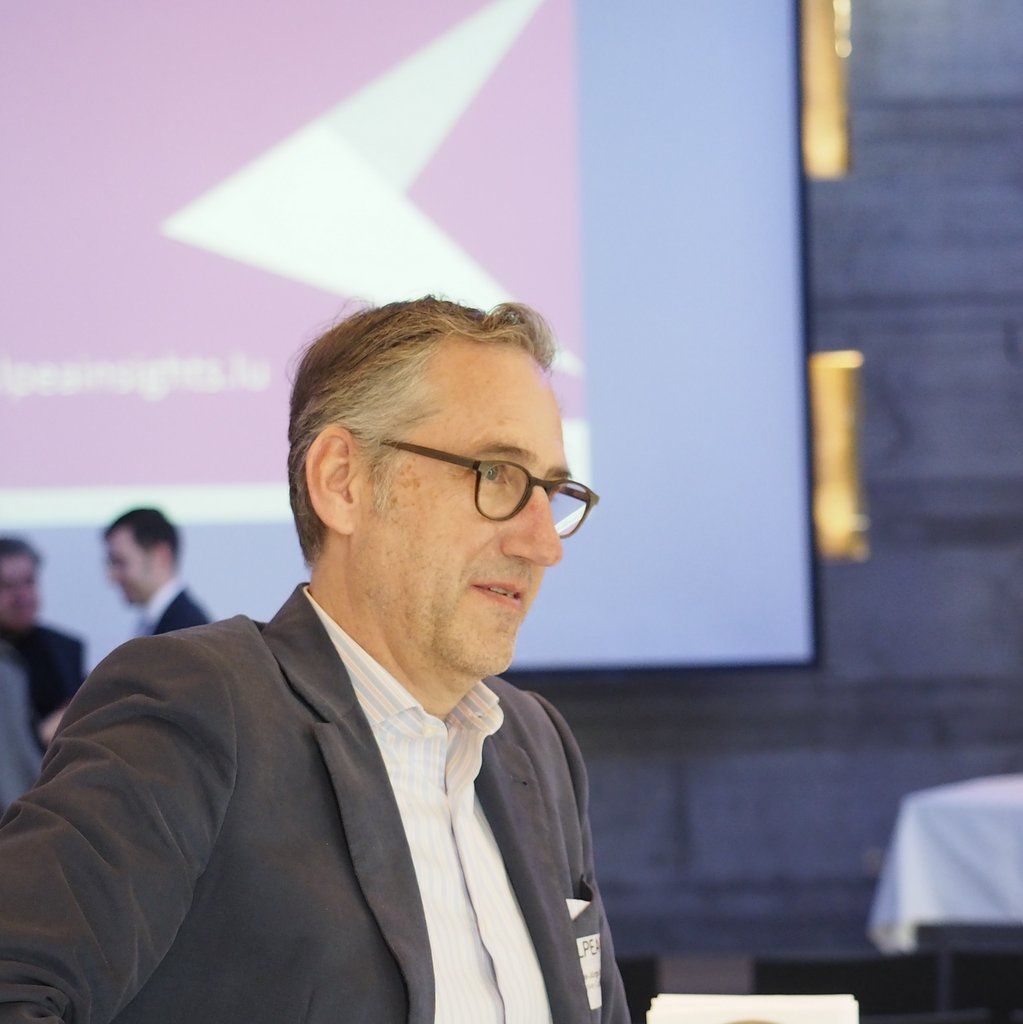 Hans-Jürgen Schmitz, co-Founder and Maanging Partner of Mangrove Capital Partners
Michael Jackson (Partner, Mangrove Capital Partners), Yannick Arbaut (Counsel, Allen & Overy), Tom McNerney (True Global Ventures) and Alexander Tkachenko (2be.lu Investments).