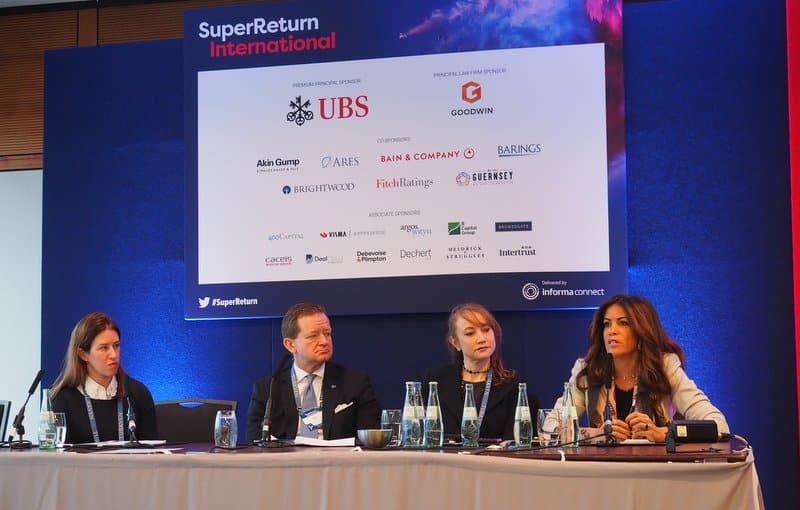 Notes from LPEA's participation in Super Return 2020 in Berlin
LPEA was present and active at the 2020 edition of Super Return in Berlin, the largest PE / VC fair in Europe on Feb 25-28, with over 3,000 participants.
Represented by Michaela Viskupicova, Global Events Manager, and Rajaa Mekouar, CEO, the Association also partnered with ALFI on a booth that welcomed many participants, mostly fund managers and family offices keen to learn about the opportunities offered by Luxembourg as a hub for PE/VC.
Among other highlights during the week, the LPEA was kindly hosted by our ambassador in Berlin, H.E. Jean Graff, for a well-attended VIP dinner that brought together many VC and PE firms from Germany, the UK and the US, as well as Family Offices coming from Asia and Europe, during which Nicolas Mackel, CEO of Luxembourg For Finance, delivered an insightful keynote on the state of the EU and financial services.
One of his key messages focused on the disruption brought about by technology in our industry, and how Luxembourg is building an edge in fintech to ensure the entire value chain benefits from this. He also insisted on the Green Finance imperative, which Luxembourg champions with its Stock Exchange that represents 50% of the volume of green bonds listed.
Last but not least, Mr Mackel re-emphasised the stance of Luxembourg to be a partner of the UK post-Brexit, especially when it comes to fund management.
Another highlight of the week at SuperReturn was Rajaa Mekouar's intervention on the panel "Will multi-billion Family Offices start investing directly and how will this change the LP landscape?" alongside Greg Durst (ILPA), Sarah Farrell (Aberdeen Asset Management) and Kirsty Acton (Arcapita). The female-dominated panel was well received by a full room of PE/VC practitioners and delivered unique insights on how Family Offices invest and why they allocate to PE increasingly.
LPEA will host another event in Berlin, next Fall, focused on Venture Capital and Family Offices.
Photos of LPEA's participation are available here.